Golden Tote - what it is, and what it isn't
Adjusting to new can be a challenge. All too often what we think something is, turns out to be something different entirely.
Here we wanted to share with you exactly what Golden Tote is and importantly what it isn't.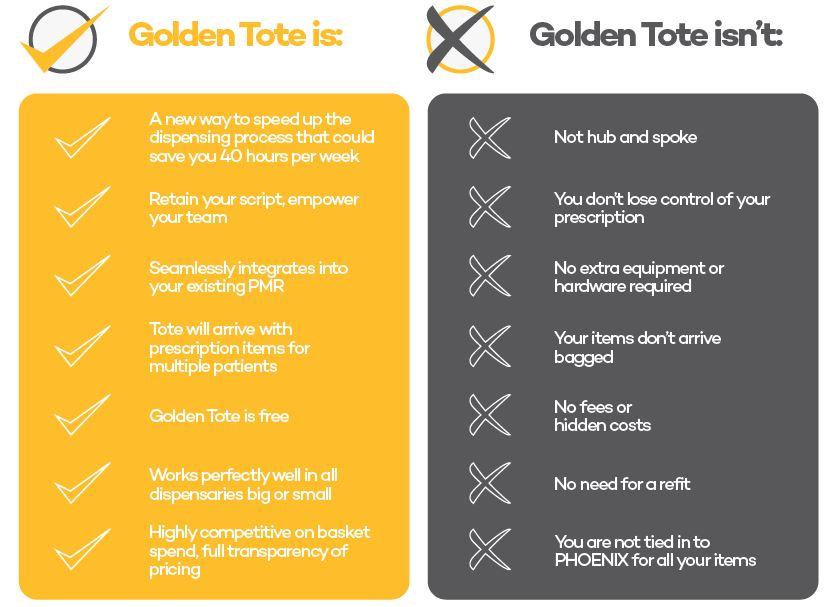 Want to understand more about Golden Tote and how it would fit within your pharmacy?  Book a consultation with our dedicated implementation team who will be able to offer bespoke support and answer any questions you might have.