How to use planograms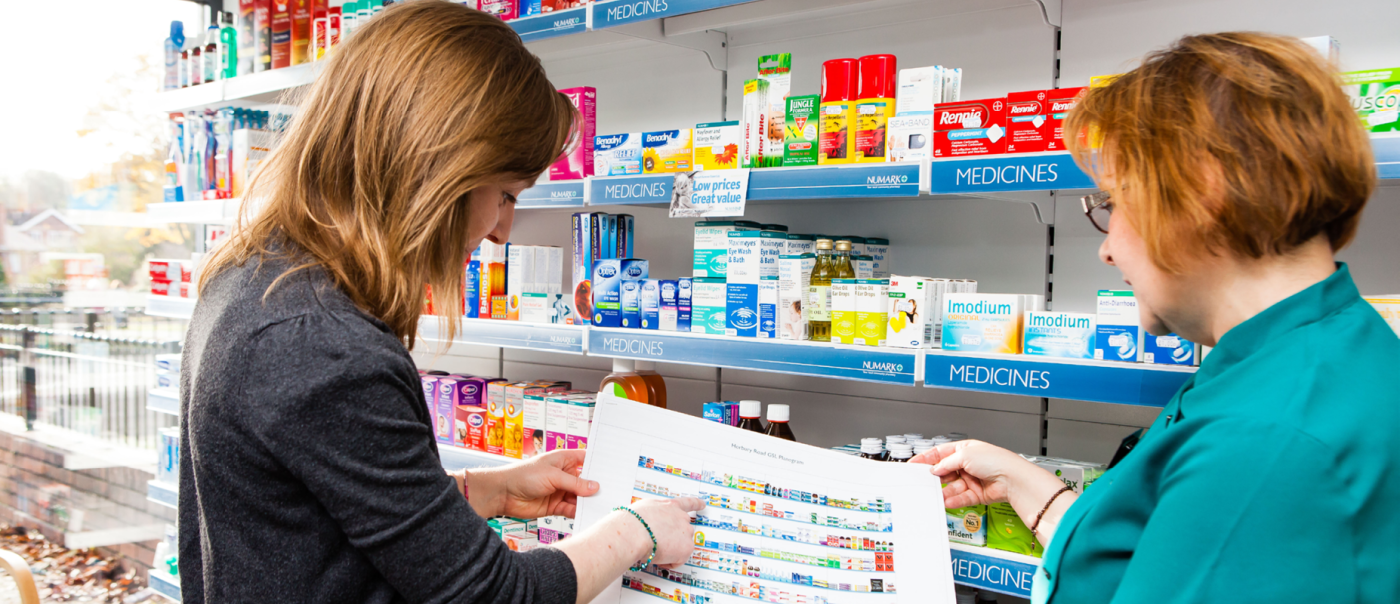 Planograms are visual diagrams showing how to display products. Use this process to implement them in your pharmacy.
Time required: About 20 minutes per 1 metre shelf. Dependent on size of fixture.
What you need
Planograms.
Cleaning supplies.
Products.
Pricing tickets and appropriate point of sale.
Pricing stickers
Merchandising equipment like pegs and dividers.
Process
Choose your category.
Focus on a single category at a time to avoid taking on too much at once.
Print the planogram, schematic or brand schematic.
Gather the products that you need for the build.
It's easier to have the products at the fixture to save back and forth journeys.
Take at least one of each product to measure the space it requires on the shelf.
Give your shelves a good clean to get rid of any dust and dirt.
Focus on a shelf at a time and work from bottom to top to allow for shelf height adjustment.
If using schematics, measure the space for each category and mark these using dividers to see how much stock you can fit on each shelf. Then arrange stock into type and brand before filling your shelves.
Once shelves are empty and clean, fill each space with the correct product according to the planogram.
If using schematics as guidelines check brand leaders are positioned prominently on the left hand side. Have at least two or three facings of the brand leaders.
Stand back after completing each shelf and check you are happy with the layout. Focus on distance between the products, over cluttered/sparse product display and distance between shelving.
Once the fixture is complete, return any stock until needed. Don't try and cram your shelves too full as the space will become crowded.
If you used a schematic planogram, take a detailed photo of your final fixture to use as a reminder to help with restocking shelves.
Update your planograms once every six months, removing slow movers and adding new products.
 
Tips
Allow yourself time and space to implement the planogram without interruption.
If you have multiple pharmacies, try to stick to the same layout for each pharmacy to provide consistency throughout.
We update Core Range every six months, so you can check movement of products and implement any changes to your planograms.
Keep an eye out for any new products to add to your fixture in your latest OTC magazine.